If you are interested in holding your Wedding Ceremony with us, please contact the Team Rector,
Fr. Darren Collins - 01707 256638
frdarren@yahoo.co.uk
A wedding ceremony marks the start of a marriage, and all weddings, wherever they take place, are significant. They all mark a public witness to the love that two people have for each other. However, a Church wedding makes certain themes clearer.
The fact that the promises are made within a supportive community provides a setting in which the marriage can be supported and sustained.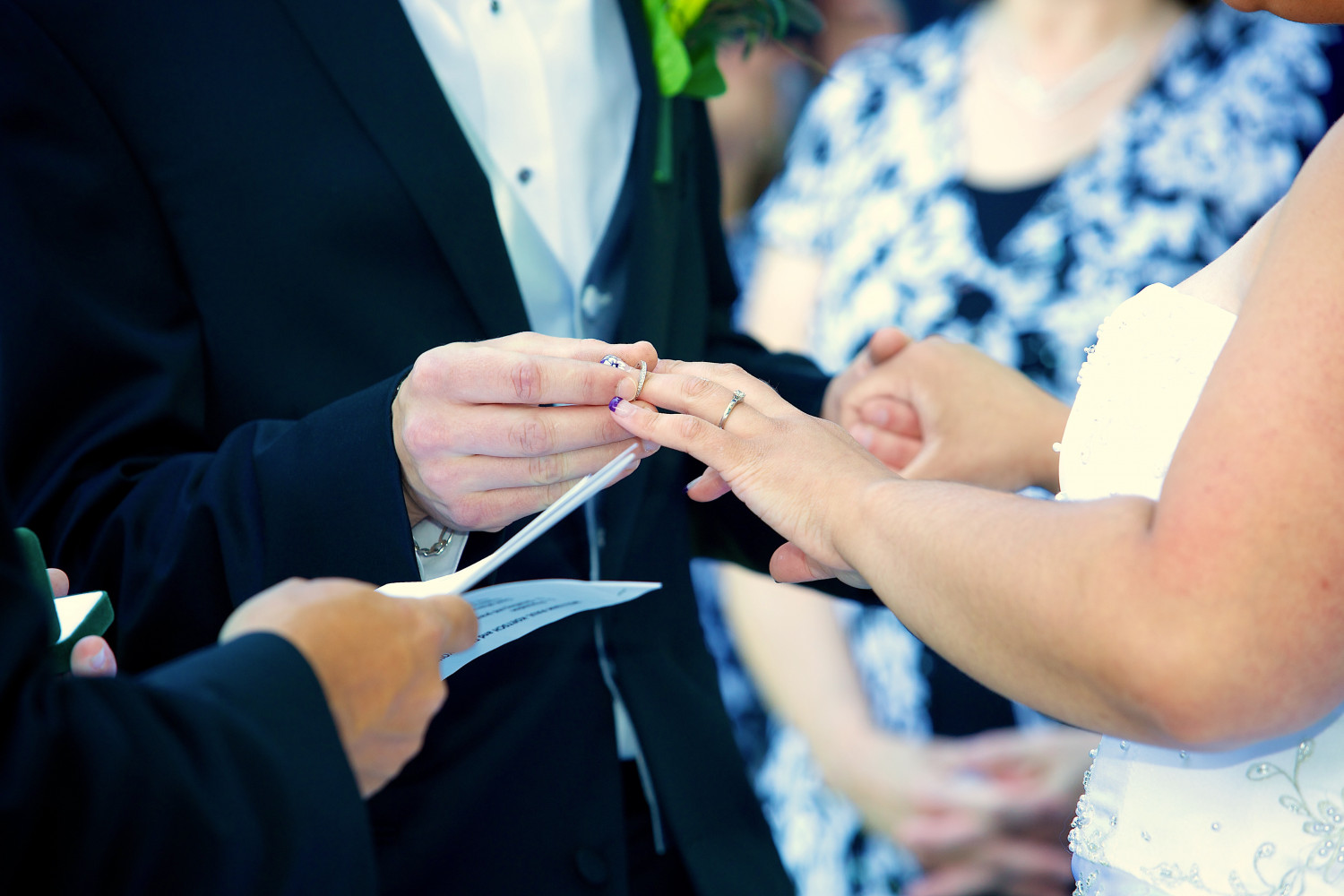 The Church building witnesses to the significance of love as the very reason for existence. The concept of covenant between the couple reflects the relationship between God and the world.
The idea of the 'sacrament of marriage' reflects the miracle of what God is doing in human lives as you both make the promises together in Church.
Every year, hundreds of thousands of people get married in England. It is the most important day in their lives. Whether or not you are a regular churchgoer, getting married in church allows you to make solemn promises to the one you love, not only in front of your family and friends but also in the sight of God and with God's blessing.
Please note, however, that there are legal constraints for all couples who may wish to marry at St Etheldreda's (or in any other Church of England Parish Church):
at least one of the couple must reside in the parish
(a map of the parish can be found here),
OR if neither reside in the parish, at least one of the couple must be on the Church Electoral Roll [NB: this is different from the Register of Electors. To qualify for membership of the Church Electoral Roll you must attend worship regularly (at least once a month) for a minimum of six months],
OR when there is a proven link between the couple and the parish.

Service of Blessing after a Civil Marriage
The Service of Blessing after a Civil Marriage may be used in a variety of ways. Some couples choose to be married at a Register Office, and then come to church later the same day, or on the next day. Others may have their marriage overseas, and then return for a church blessing a few weeks later. In some cases the service is used to mark anniversaries, or as a way of renewing marriage vows. Because there are no civil legalities to be observed in the Blessing Service, there is a greater degree of flexibility, so services can be tailored to the couple's particular needs and preferences.
Other Blessings & Celebrations
There is nothing of our lives which is outside of God's love and care for us. The clergy at St Etheldreda's will be happy to discuss special services of prayer and thanksgiving with you. In the first instance, please contact Fr Darren.
---